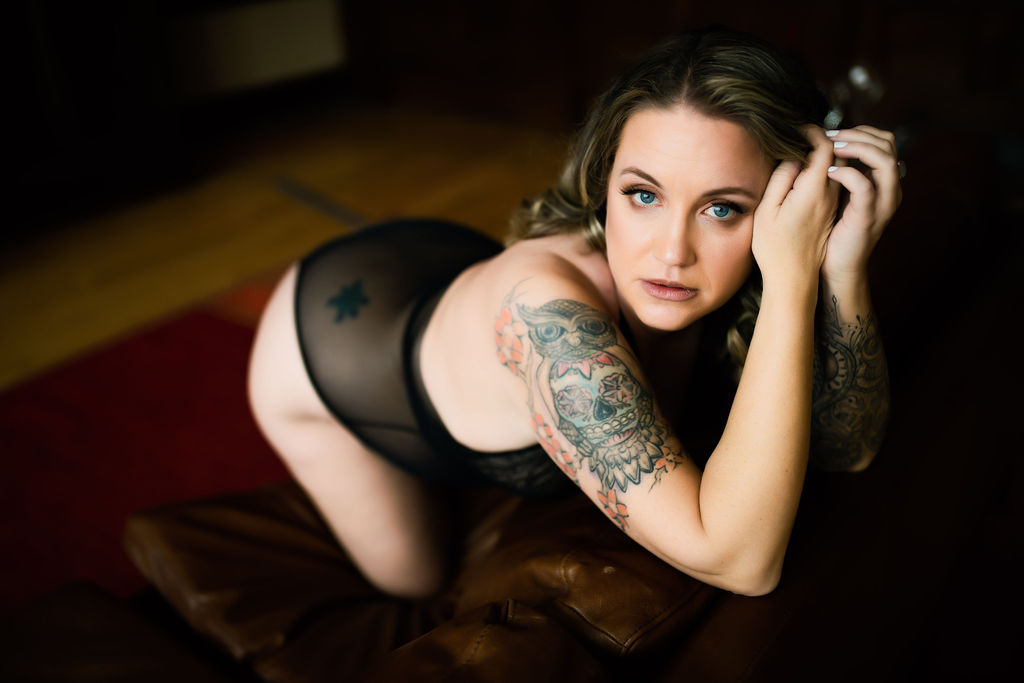 So, are you ready to feel beautiful, sexy, and empowered!? Because, you 100% deserve this! I know the whole process may seem a little nerve-wrecking and uncomfortable, but I promise you, you will have a blast! After the first few minutes the nerves dissipate, and you are left with an incredible feeling of "Holy ****, I've got this!" I know, because that was me during my own boudoir shoot! 
Imagine spending an afternoon listening to your favorite music, sipping wine, getting pampered, and laughing, all while feeling absolutely gorgeous and killing it in front of the camera… That's what your boudoir experience with me is in a nutshell. There will be a lot of laughter and fun, but it will also be empowering and give you a level of confidence you may have not felt in a really long time, if ever.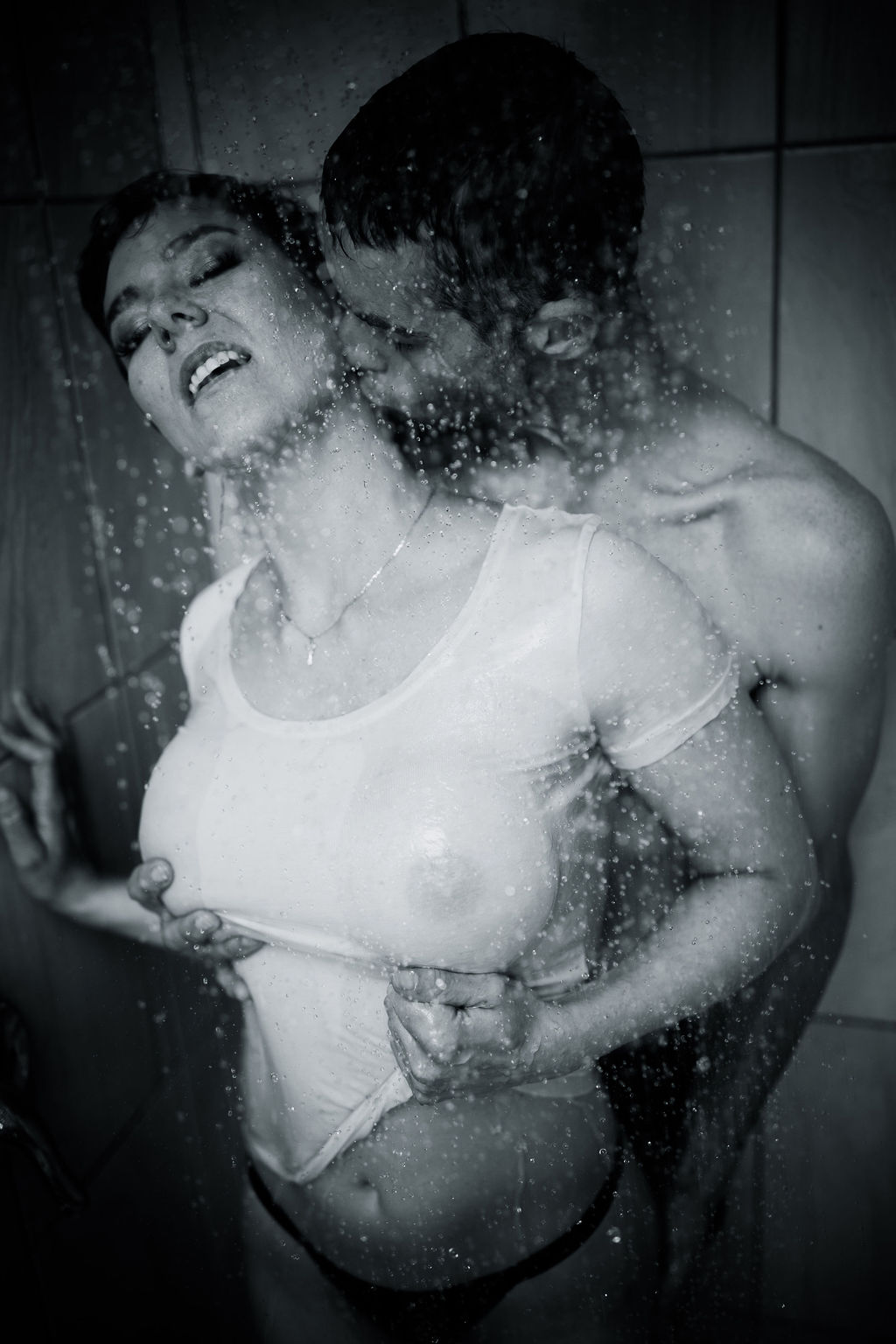 Your Experience in a Nutshell: Booking your shoot is the hardest step, from there comes all the fun! Once booked I will send you a Welcome Guide that walks you through your whole experience in detail. It also includes a lingerie guide to help you shop for that jaw-dropping piece that is perfect for your body.
The day of your shoot, we will look at what you brought and and see which outfits go best with which set-up. If you chose a package that comes with hair and makeup, we will start there. We will have some music playing the whole time, and some wine within reach. From there we go to the fun part: your photos! Don't worry about not knowing how to pose, I take care of that for you. All you have to do is have fun and be yourself. 
After your session we will schedule a reveal session, where I will show you just how SEXY and GORGEOUS you really are! This is where you choose your photos and packages. And that's it!
So, breathe in confidence, and exhale all doubt…you've got this!
Investing in a boudoir session isn't only about the tangible photos, it's also about investing in yourself. The confidence and empowerment is something that doesn't just go away once the experience ends, it's something that lasts and is so WORTH IT! And the tangible photos are there to remind you of the sexy, confident, and freaking gorgeous person you are anytime you are doubting yourself.  Check out everything an experience comes with below, and sign up right from the link 🙂 Amazing collections that also come with digitals start at $1,800. An A La  Carte menu is also available.
Investing in ourselves isn't always easy, which is why I offer pre-payment plans to help make this a reality! Pre-payment plans also come with freebie, because who doesn't love getting some extras am I right? Post-payment plans are also available, however they do not come with freebies. If you are interested in more information, let's jump on a call and chat! Plans are super flexible!