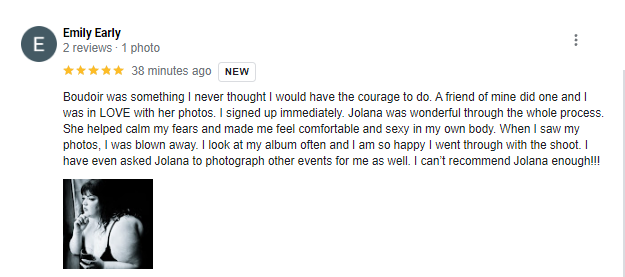 A beautiful Transformation
Okay, this review made me tear up. Emily is the sweetest person, and I am so honored I was able to help her along her self-confidence journey! I still remember when Emily first booked! I walked her through the process over the phone, and she expressed her concerns of being a "bigger girl". I assured her that that wouldn't impact our time together at all, and in no way impacts her beauty 🙂 Leading up to the session, we had another phone conversation to go over her outfits, but really, it was more to calm her nerves and get hyped up! 
The day of came, and I was SO excited to work with Emily! I already knew we were going to get along great, not only because of the amazing time I had with her friend that recommended me, but also because of how much fun we had already had just through phone calls! We had instantly clicked on the phone 🙂 We jumped right into hair an makeup; I poured her some wine, and we had a nice girls talk/ jam session while she was getting pampered.

One of the things Emily was really nervous about was a bad sunburn she had gotten a few days prior. I'm not going to lie, it was definitely on the top of bad sunburns I had seen in a while, but I knew we could work with both her outfits and my posing to help hide it from the photos. And let me tell you… we succeeded! You would have NO IDEA she had any sunburn from her photos! I honestly always forget that fact, because there is no trace of it!
We had such an amazing time at Emily's shoot. I could see her confidence building with every photo I showed her on the back of the camera, and seeing Emily finally see her own beauty through my camera was so amazing to watch!

The icing on the cake for me was seeing her reaction during her reveal, when she got to watch a short video of my favorite photos from her session on a giant screen. Emily lit up, looking a little shocked, asking "Is that me!?" Her reaction put a huge smile on my face and I just kept saying "HECK YES GIRL; that is all you!"
JUST LOOK AT HER IMAGES!!!
 It's such an honor to know that Emily trusted me with such a vulnerable experience as a boudoir session, and put her faith in me to help show her the beauty & sexiness that has been there all along <3 Best part of it all? I've gotten to work with her since on other photos AND I have made a new friend in the process. Can't ask for anything better than that 🙂
Want to experience your own Empowerment Session? Book a discovery call to learn more!
Not quite ready to take the leap, but want to learn more about the possibilities?
Join our Women's only Boudoir VIP Facebook group, full of some of the most supportive and amazing women you will ever meet! Joining also keeps you up to date on everything boudoir related, including sales, new sets, and important announcements!