Ok, now that I've booked your boudoir shoot, what do I have to do to prepare for my boudoir session? Every woman askes that, and it can be kind of nerve racking. There are tons of nerves and emotions leading up to a boudoir shoot, and that's ok! I'm here to help! I wanted to write down some guidelines and suggestions to ease and organize your minds and prepare you for this awesome experience!
Drink lots of water leading up to your session! Our skin looks its best when it's hydrated, and we tend to feel better as well 🙂
Bring a plain white T, and your favorite pair of heels. Sometimes the simplicity of just a white shirt is all we need to feel sexy… and the power of our favorite heels to feel strong and confident!
Do your nails! Treat yourself to a mani/pedi. Solid neutral colors or french tips photograph best. Please stay away from anything super bright.
Stay away from spray tanning and tanning beds 2 weeks or less before your shoot. The color needs time to settle in, and can look unnatural in photos if done too close to your shoot!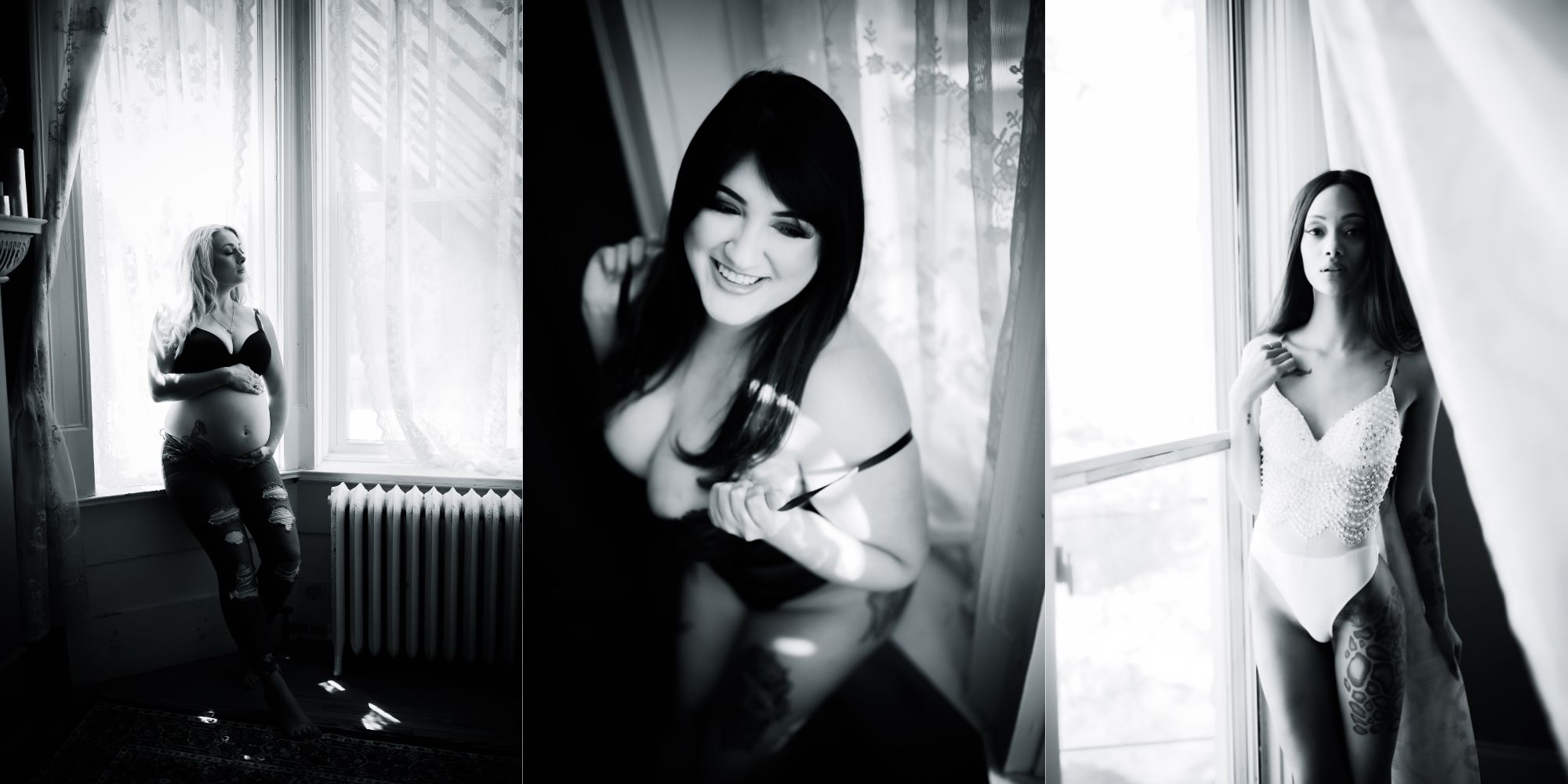 Pack the night before! The last thing you want to do is stress yourself in the morning. You will receive a packing list from me before your session – use that list to make sure you have everything you need, so in the morning you can just grab the bag and go 🙂
If you are going to do any major hair changes, do them at least a week before your session. This is especially important for coloring your hair!
Tattoos are a work of art, and I love photographing them! But for them to look good, they need time to heal. Please no new tattoos less than 2 weeks before your session!
STRETCH! Boudoir poses will have you use muscles you didn't even know you had. Strewtching beforehand will make a huge difference the day of your shoot, I promise!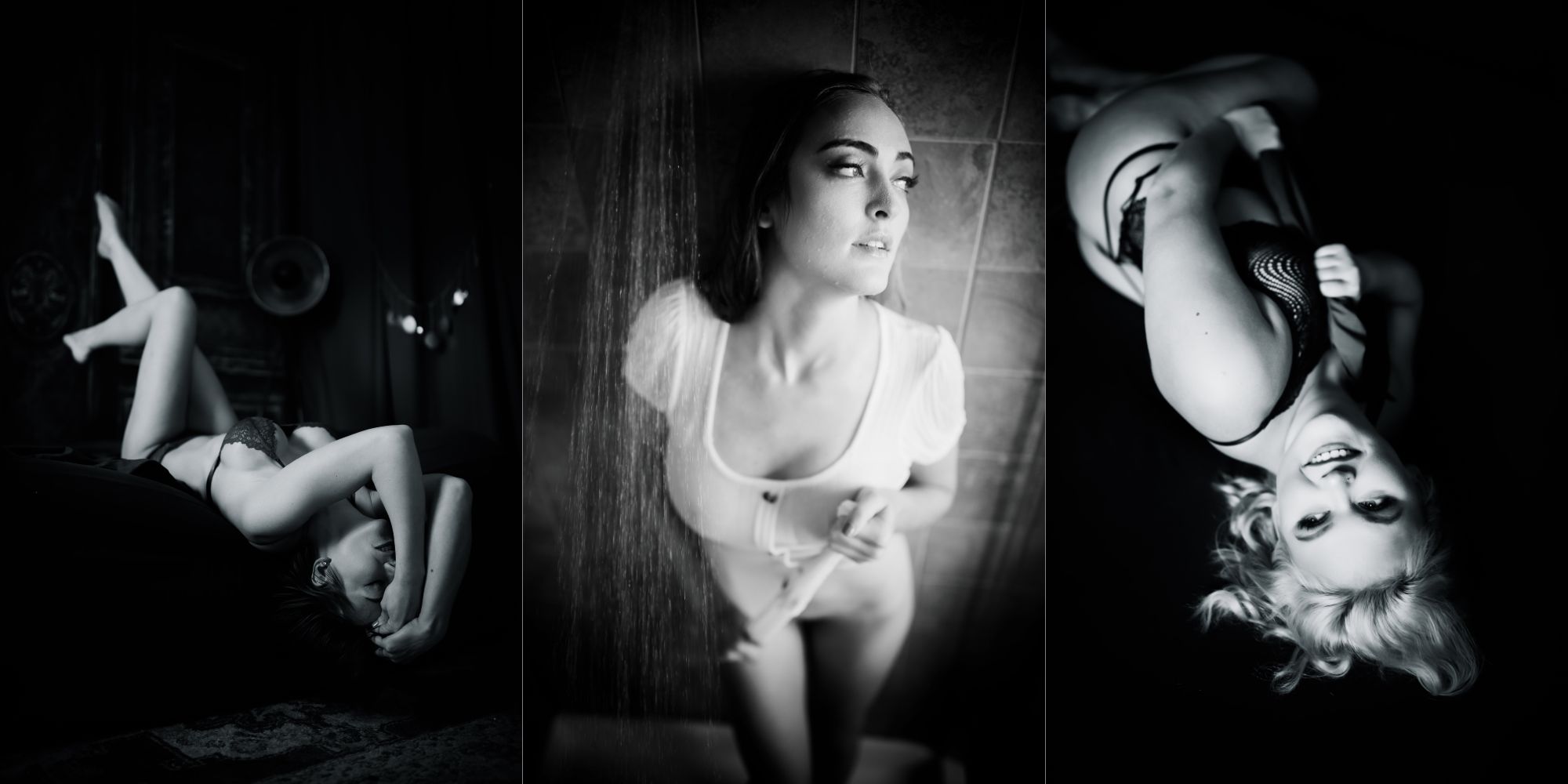 If this is a bridal boudoir session, bring something that will be at your wedding (a garter, veil, a piece of clothing with your new last nam, etc…) to personalize your session! We also have a veil in sudio that you can use 🙂
Step out of your comfort zone! This may seem like a given, but even in choosing your lingerie, dare to choose something you would normally be scared to try! This experience will help you see yourself in a way you never have before, so why not embrace it and buy that piece you've been drooling over, but convinced yourself you shouldn't wear!?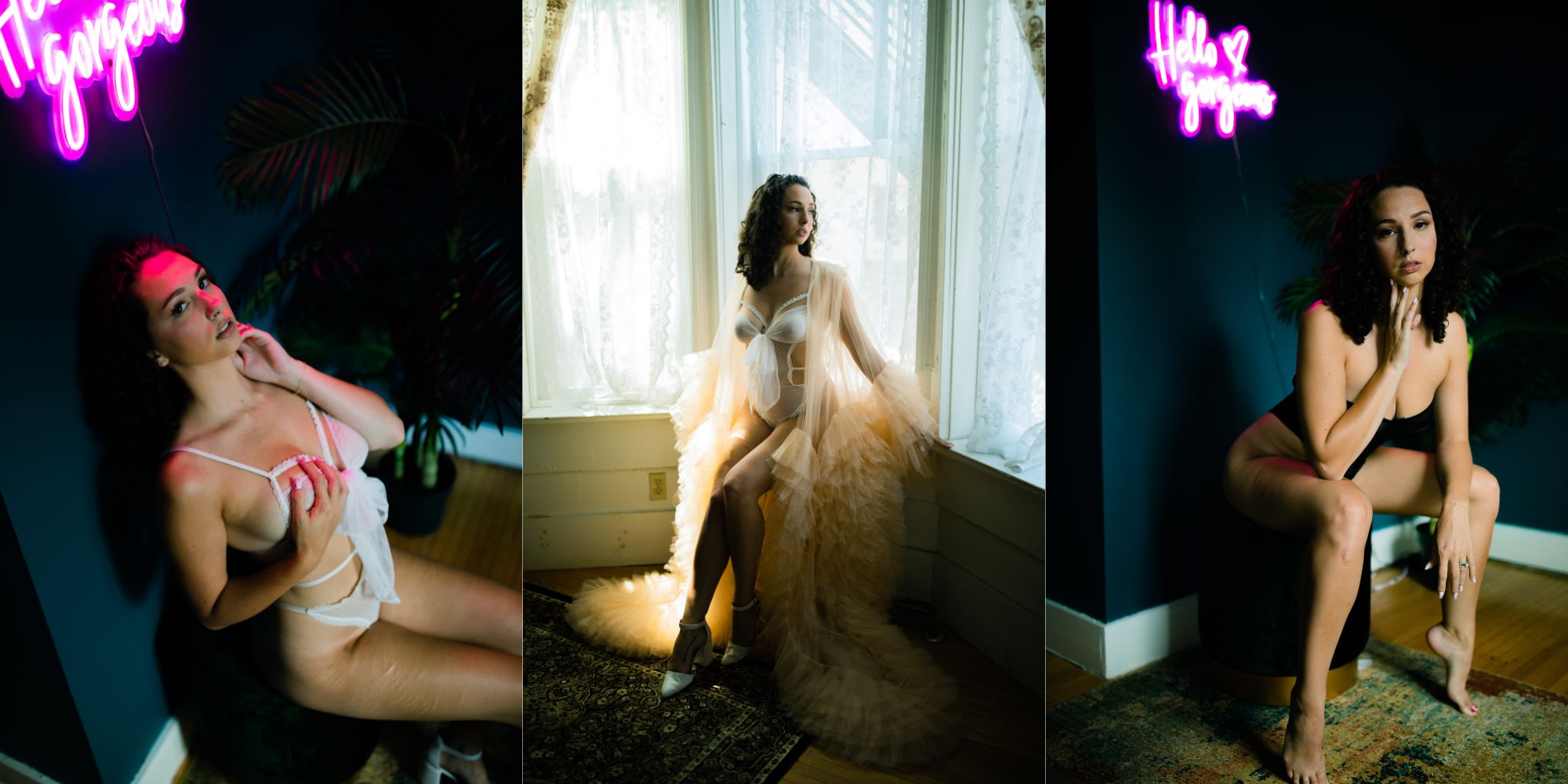 Or join our women's only facebook vip group for more resources and support!